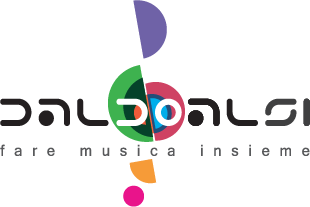 International Portal for Musical Training
Spread music culture, keep alive the folk music traditions, advertise events, fairs and musical instruments are the main objectives of this international portal. The desire to learn to play or improve skill with a specific musical instrument or simply to explore a particular genre, should easily find a broad and appropriate educational offer. In the future, with the speed and ease with which multimedia information spreads, an exotic musical instrument or the special skill of a performer will become known to one and all and the desire to learn and imitate will increase exponentially. What we would like to do, via this project, is to connect a network of clients looking for musical training with a network of artists who want to provide it through an international web portal for meeting their mutual needs. We also want to bring together these two networks, focusing on the artists in order to insert genres and instruments in unusual contexts creating top quality musical events. I have had the opportunity to receive musical training in various countries (France, Italy, Egypt) and I have felt and appreciated the differences in execution and interpretation related to culture and the specific environment. The added value of the training that we want to make available lies in just such differences and we will transfer it through the network, the organization of residential stages and events of excellence. We have already engaged with a group of artists, whom I know personally, who want to be part of this network forming the founding-member group that will give the initial impetus to the construction of the whole network.
SIGN IN FOR FREE
By registering you can access our free resources, subscribe to our events, preview our courses and purchase our tools and products.